New roof, repairs or even gutter cleaning in the Scottish Borders.......
Jock Graham gets the job done right!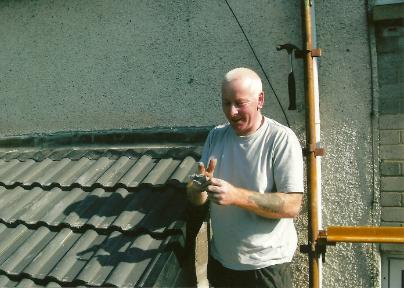 Services
Slating
Tiling
Flat roofs
Roof sheets
Gutters
Maintenance
Qualifications
Jock Graham has over 30 years experience slating and roofing. He has a large number of satisfied clients who regularly ask him to do work.
Testimonial
"I am very pleased with the repair and my ceiling seems to remain dry even through wet and windy weather!" -- Judith Z, Kelso"
Garden House Office, Sunderland Hall, Galashiels, Scottish Borders
Company Registered in Scotland No: 464675 Telephone: 01750 722211